Graduate Program for Cellular & Genetic Medicine (CeGem)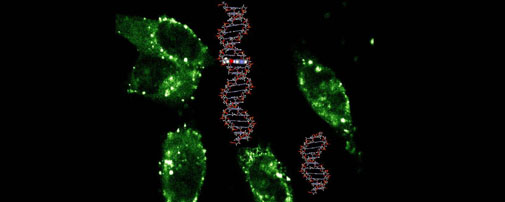 Vision
The focus of CeGeM is the functional cell and its genetic components and cellular mechanisms in a medical context. With a firm foundation in the basic function of the normal and differentiating cell an understanding of the molecular, cellular and genetic mechanisms behind disease and ageing is sought. The vision is to exploit the mechanistic understanding to discover novel principles for treatment and diagnosis of disease and to offer an internationally competitive, inspiring scientific environment and wide range of theoretical and practical laboratory courses of the highest scientific quality for PhD students that will enable them to pursue a successful research carrier.
Background
Our cellular and genetic understanding of disease at the molecular and cell communication level is presently expanding at unprecedented pace. This is especially true for the role of genetic components, but intra and inter cellular molecular communication networks are also being rapidly unravelled. As in most other areas of science, technology innovation and development set limitations and present new opportunities for experimental approaches. The recent developments within deep sequencing illustrate such a "quantum jump" most dramatically. Thus we aim at providing the PhD students with cutting edge theoretical knowledge as well as technical skills through their studies and through high quality PhD courses.
Focus areas
Within cellular and genetic medicine the following areas are in focus: The human genome, genetic variations in rare and common genetic diseases, cancer, ageing, differentiation, stem cells, RNA and DNA, glycobiology and genetic therapy. These are also the focus areas for research at ICMM, the host Institute.
In this document, you will find guidelines for the process of enrolling at the PhD school, being a PhD student in CeGem, and living in Copenhagen.
Faculty Representation:

Lene Juel Rasmussen, professor, Head of Graduate Program for Cellular & Genetic Medicine
Hanne Cathrine Bisgaard (Thrine), associate professor, PhD-coordinator at ICMM 
Hector Herranz, associate professor
Katrine Ter-Borch Gram Schjoldager, associate professor
Claus Desler Madsen, associate professor
Jiyoung Kim, associate professor
Daniel M Messerschmidt, associate professor

student representation

Andrina J Stäubli 
Laura Ryder Tønnesen 
Lorenzo Povolo 
Maria Molano I Fernandez 
Hannah Rebecca Schorle